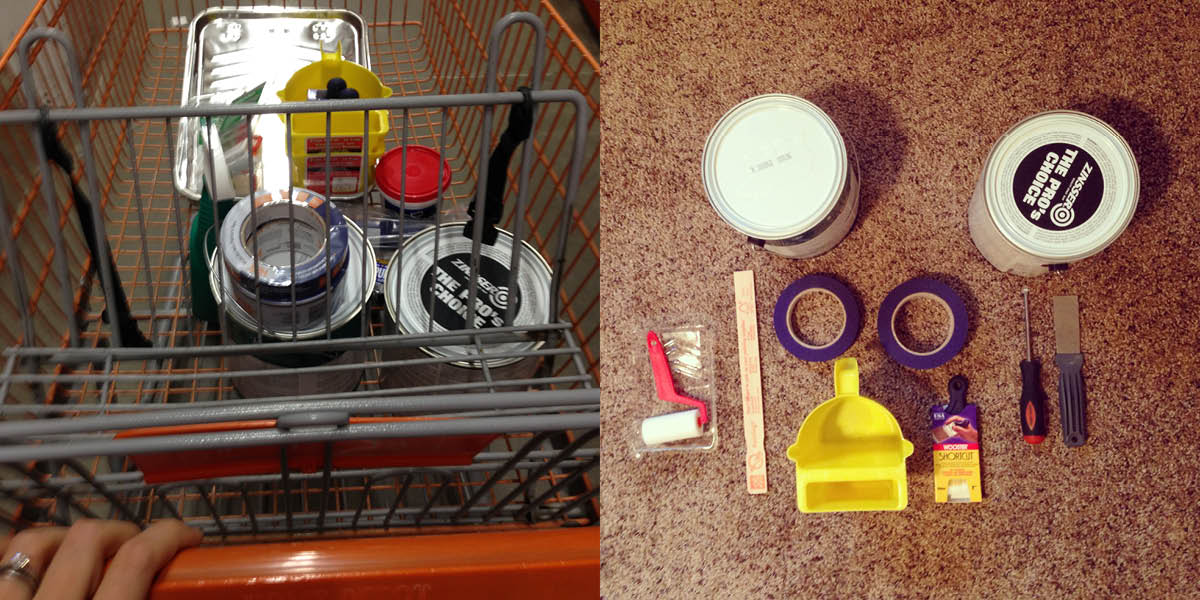 I don't think you can necessarily tell from this photo… But we have started a project in the new house! A very large and long project…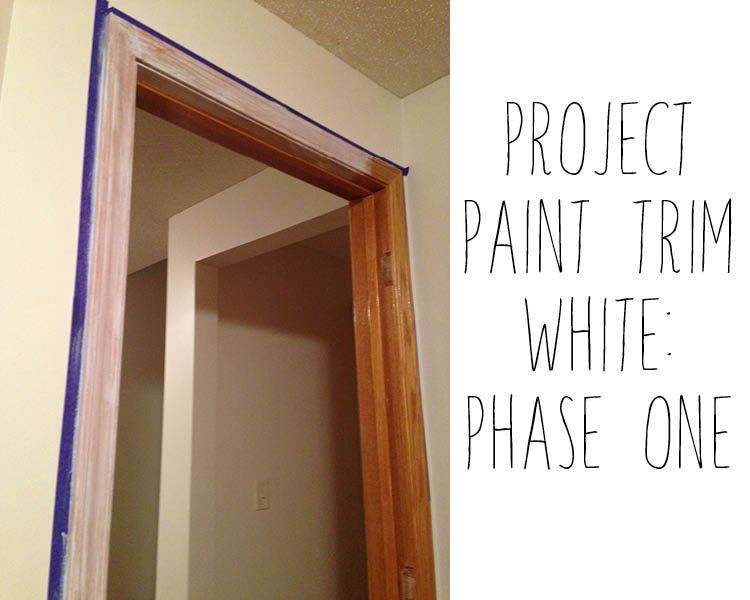 I'll be honest, I was getting a little bit stir crazy and needed something to do besides empty boxes and feel confused on where to put things and make things messier than they were when I started. I needed a project that I could see the progress of and then live with the change.
When we first walked through this house I saw a lot of brown. I love brown, like a deep dark walnut brown, but the brown in our house was not dark walnut. So, I mentioned to Mike that I'd love to have white trim and he kinda gave me wide eyes… "You want to paint all the trim in this house white?!?" were his first thoughts. Ok, it's a lot. Ok, it's daunting. Ok, it's not just the trim but the doors and the cabinets and literally everything made out of wood in this whole house. But yes, I wanted to paint the trim in our brand new home white.
On Thursday morning I got the go ahead from the Mr.
On Thursday afternoon I took some paint swatches from Home Depot and held them against our trim.
On Thursday evening I caulked around all the baseboards in the 3rd bedroom. There was a very slim little gap between the wall and the boards. If I was going to paint all the trim in this house white I was going to do it right.
After the caulking I taped the walls real good and lightly sanded and wiped down all my surfaces.
On Thursday night I put my first coat of primer on the brown and I felt extremely exhausted (and also extremely accomplished)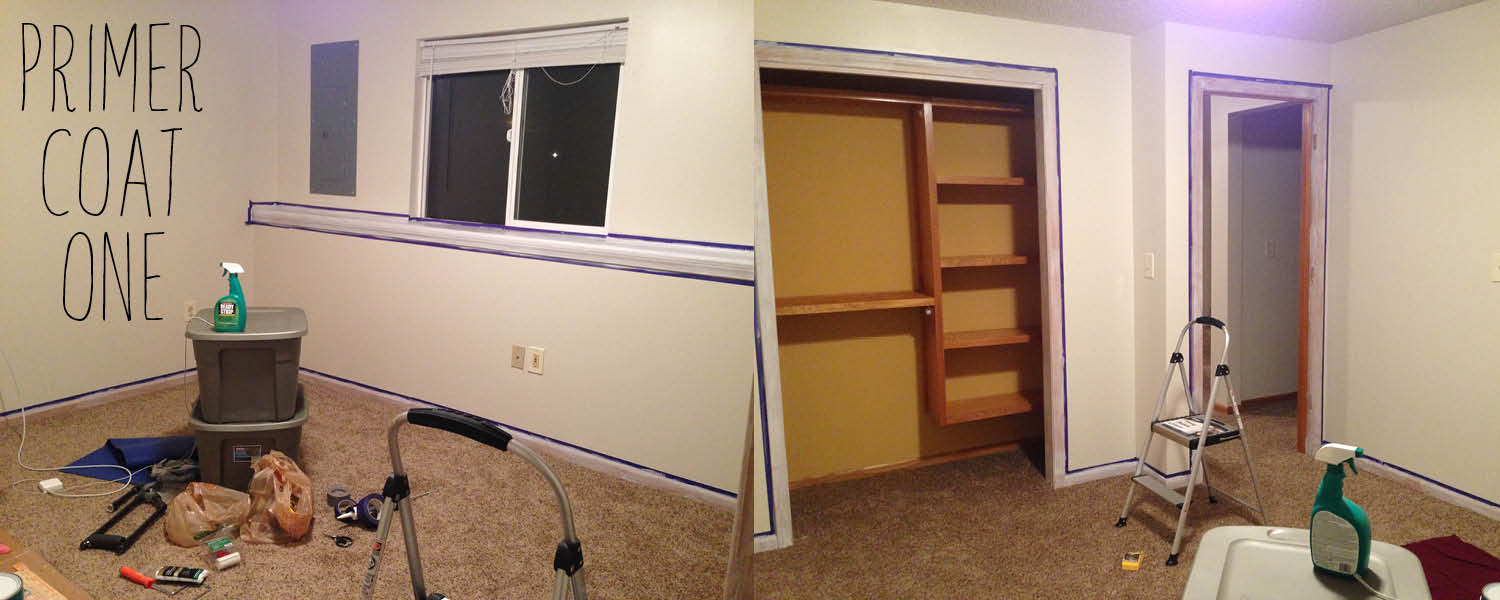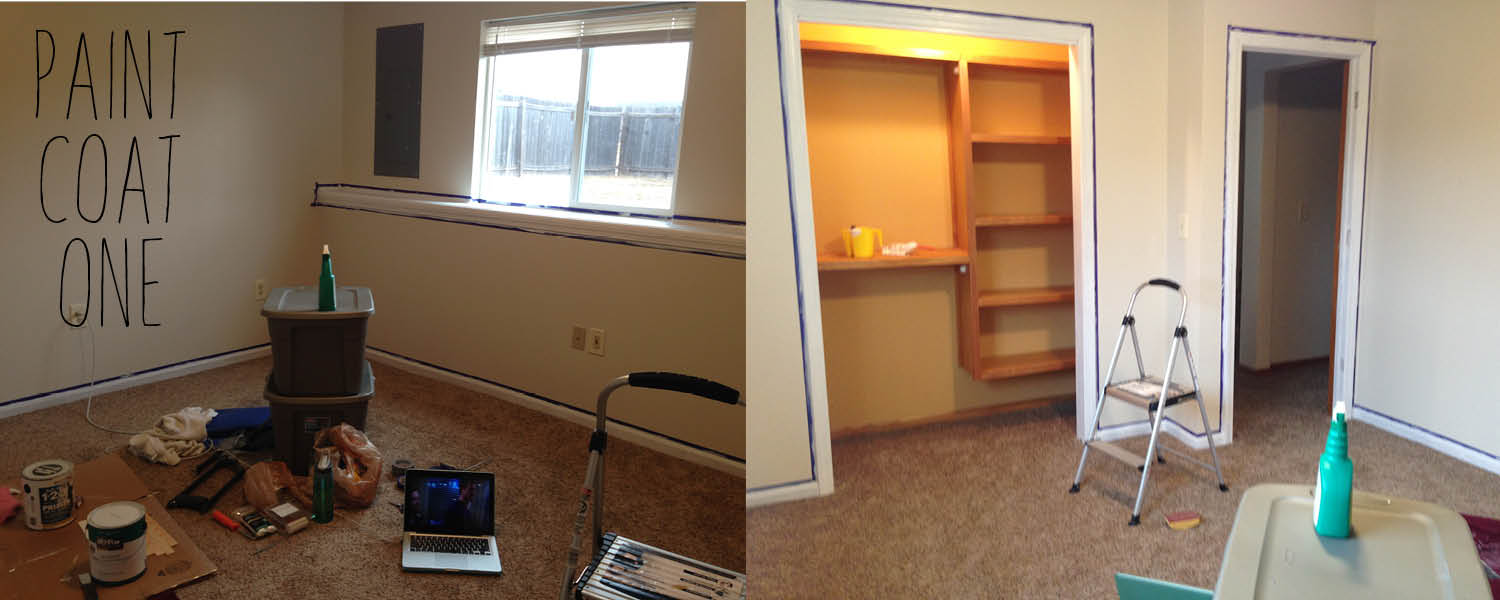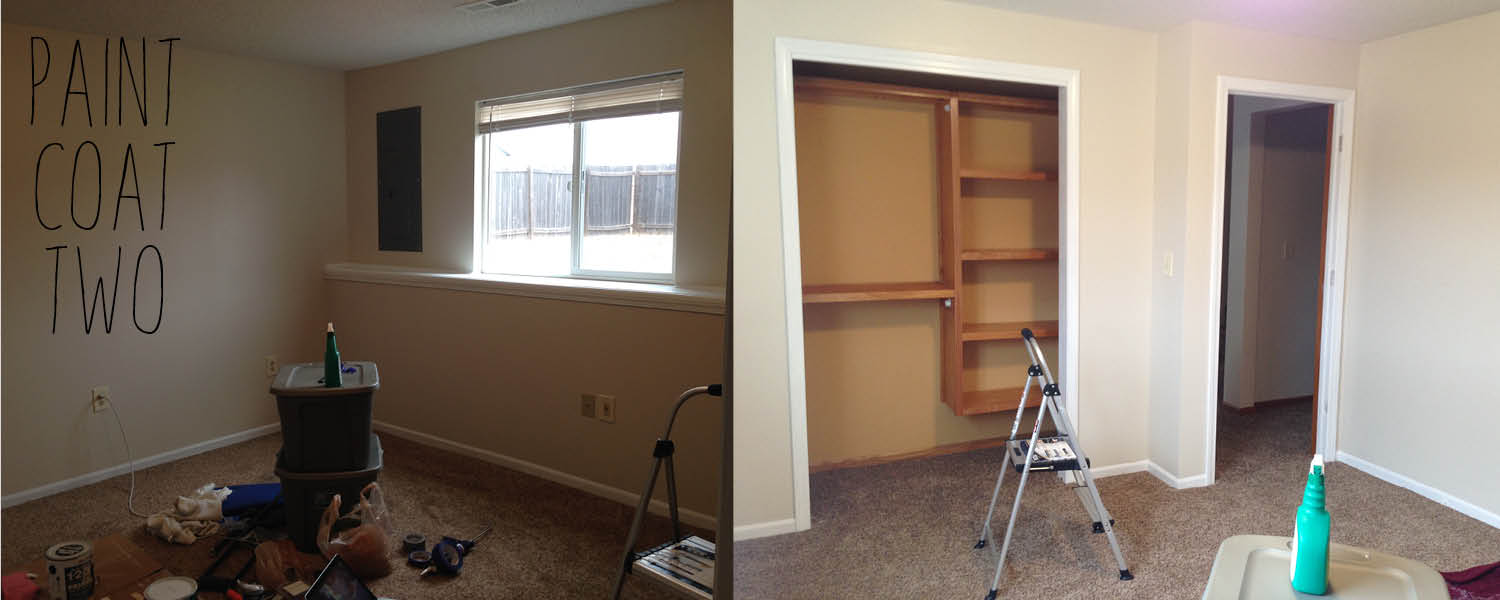 Ever since Thursday night I've been going up and down our stairs putting on new coats of paint. I've also starting tackling the doors for the closet and the hallway and I've started painting inside the closet.
At this point we are absolutely in love with the final product and I'm not sick of painting yet. There was a moment on Saturday that I sat down for too long and wasn't sure if I was going to get back up (ever), but I'm not sure if that was paint related or really sore from yoga class related. Either way we're jazzed about the new state of our guest bedroom and cannot wait to tackle our family room downstairs.
So, now you know what I've been up to. I'll have final photos up on Wednesday of the room and some other things we've been up to in this new house, so stay tuned!
Happy Monday!
Love, KJ