We're loading up this evening and heading off on our 12 hour drive tomorrow morning at 8:00 am. There will be 3 vehicles filled with 25 people and lots and lots of luggage and supplies. Now all we have to do is figure out how to get all of the supplies to fit in my Rav and we'll be set!
The STUFF that has to fit into my car – plus a printer, two backpacks, and a shofar
Speaking of Shofars – Mike got his today. He ordered it for the camp and was pink with uncontrollable glee when it got to our house today. It's a 43″ authentic, kosher Yemenite shofar. We bought it from "the shofar man" named Jim. He was really helpful and taught Mike all kinds of new things about the Old Testament meaning of the instrument.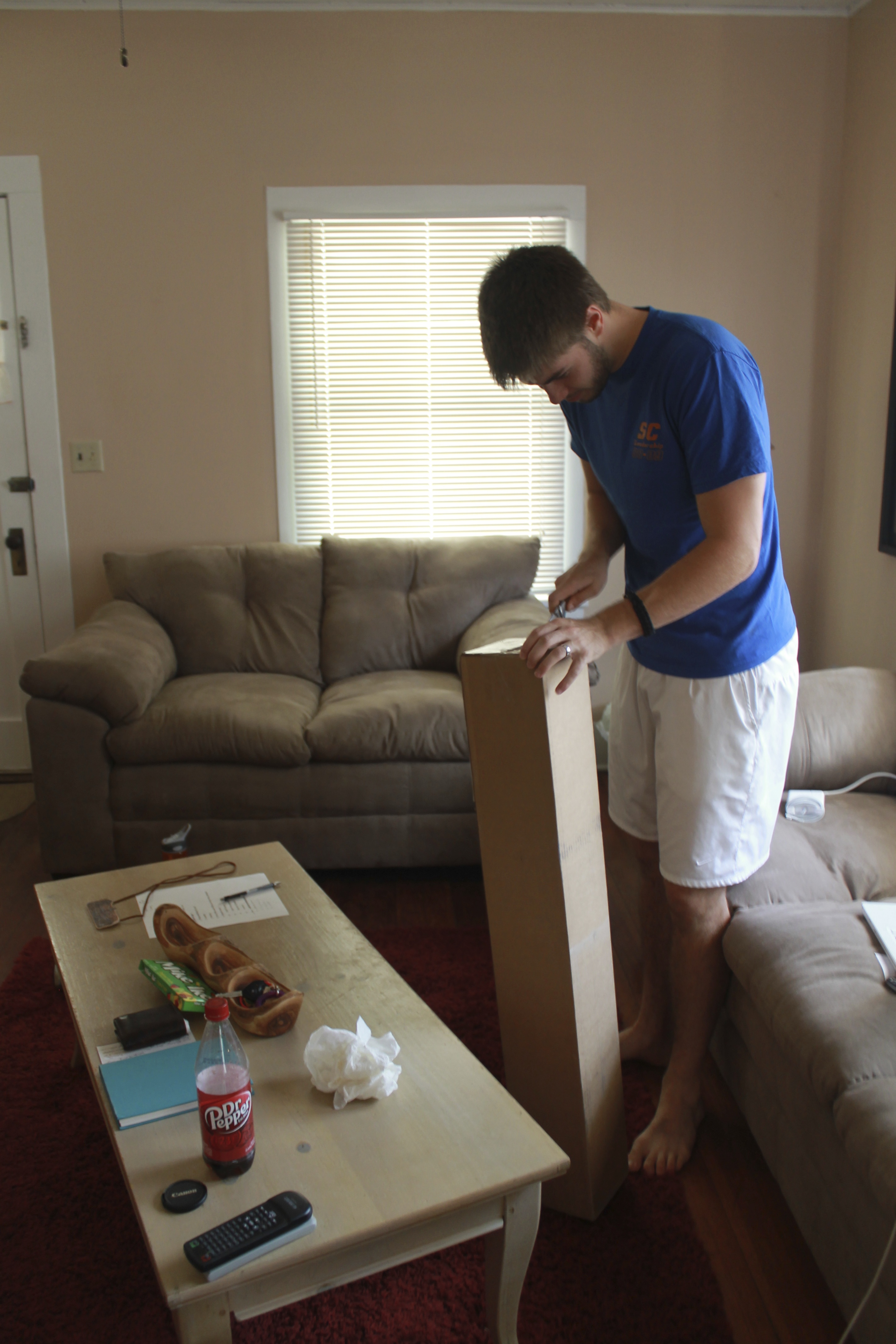 Mike opening his new toy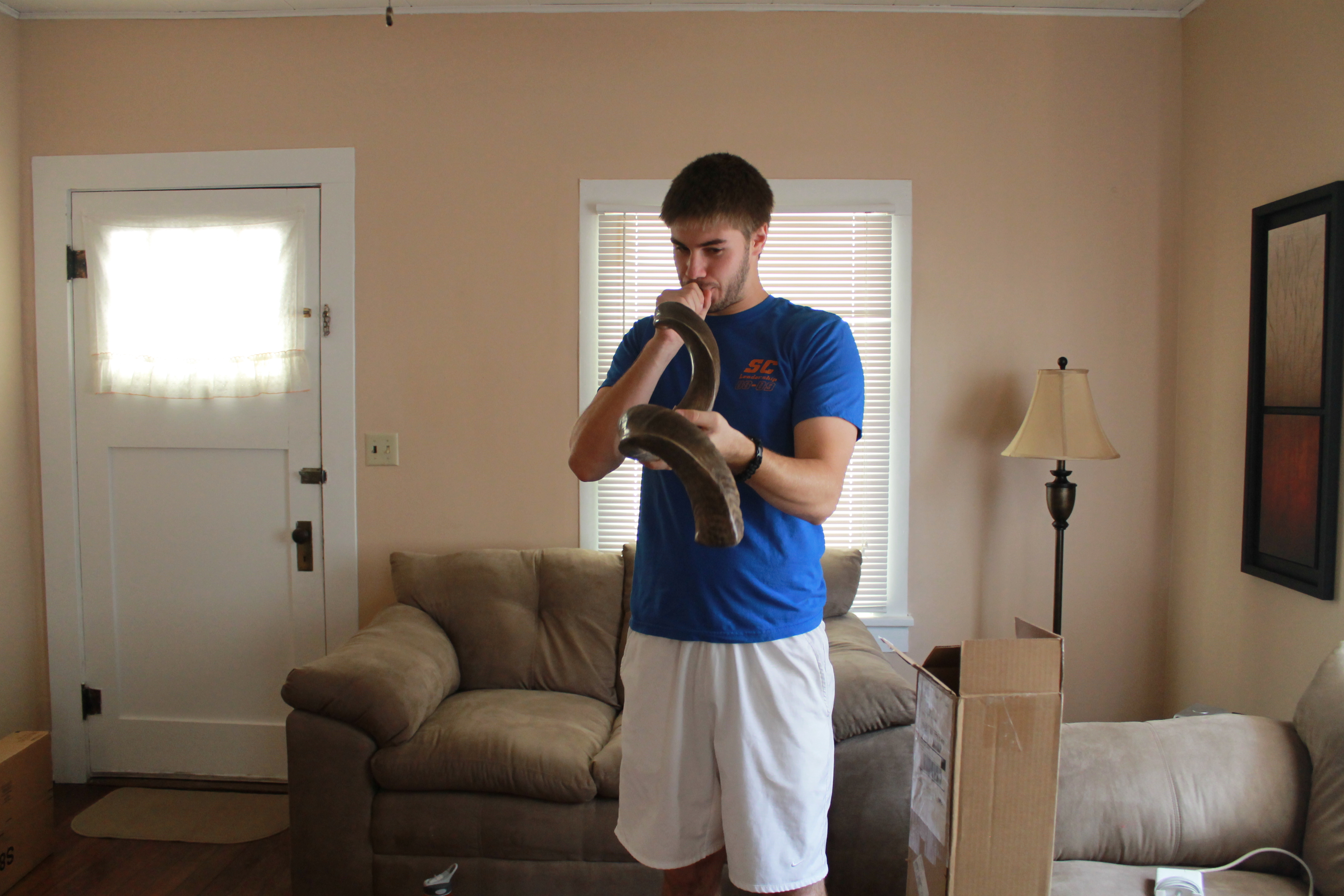 I must admit that it is pretty cool – he already plays it really well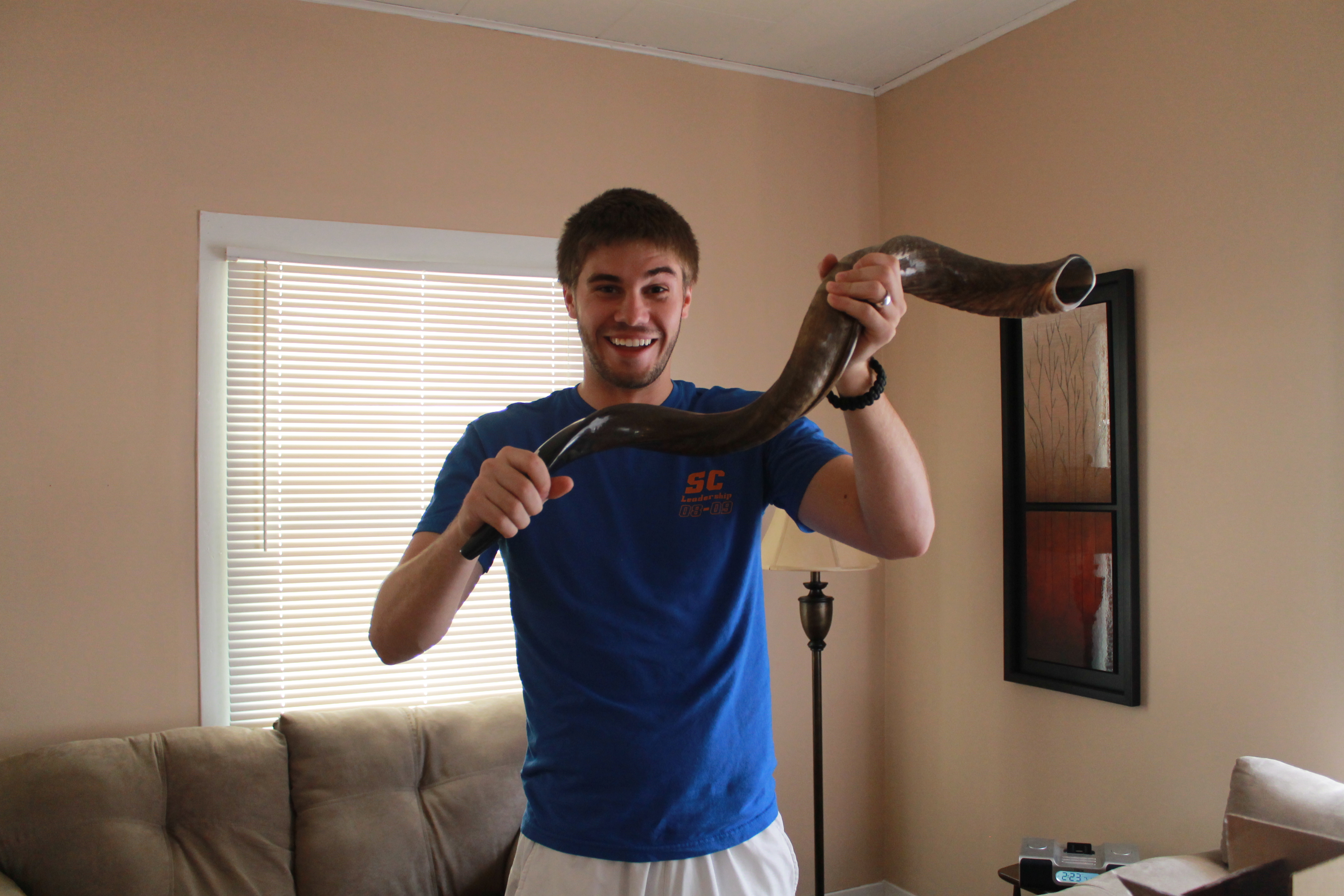 He is one happy husband
I have one last thing to share before I go. Mike and I made a trip to Hutch a few days ago to pick up some things and I happened to snap a video on the way there. Enjoy!
Well, that's all for now! I'm off to pack up our printer and do the dishes – see you in 3 weeks!
-The Jaderstons