…
I mentioned to my sister over the holiday weekend that I wanted a felt letterboard for Christmas (like the one below) but the ones I found online were too expensive for my non-existent decor budget.. So I made my own!
via Pinterest
Supplies:
deep frame (hobby lobby)
.125″ wooden dowels cut to size (menards)
hot glue
felt (1/2 yard)
white letters
gilmore girls (optional)
I started this with a completely different plan than what I have pictured here, but I bought the wrong size dowel for the way I thought I was going to do it. I also thought I'd only use half my felt, but I used every last bit. The lesson here is to be flexible when you're creating off the cuff.
Start by cutting your dowels to the width of the inside of your frame. .125″ dowels are really thin so I simply scored the length and then broke it. Repeat 40-75ish times depending on the size of your frame.
Now you cut your felt to the length of the dowel and hot glue it. I wasn't planning on wrapping each individual dowel, but that's just how it worked out once I realized how tiny they were.
Order your letters! I got mine off amazon when they were on sale for $10. I found them other places for cheaper but the shipping cost was a deal breaker. Free shipping was worth it, but I had to wait 4 days for mine so this letterboard has been finished, waiting to be photographed for toooo long.
After all your dowels are wrapped in felt you can glue them into the frame. I was extra careful at the ends of mine because they are exposed in the final project, but if you're using a different type of frame this step would be super quick. You want to make sure the dowels are snug so the letters can pop in and stay put.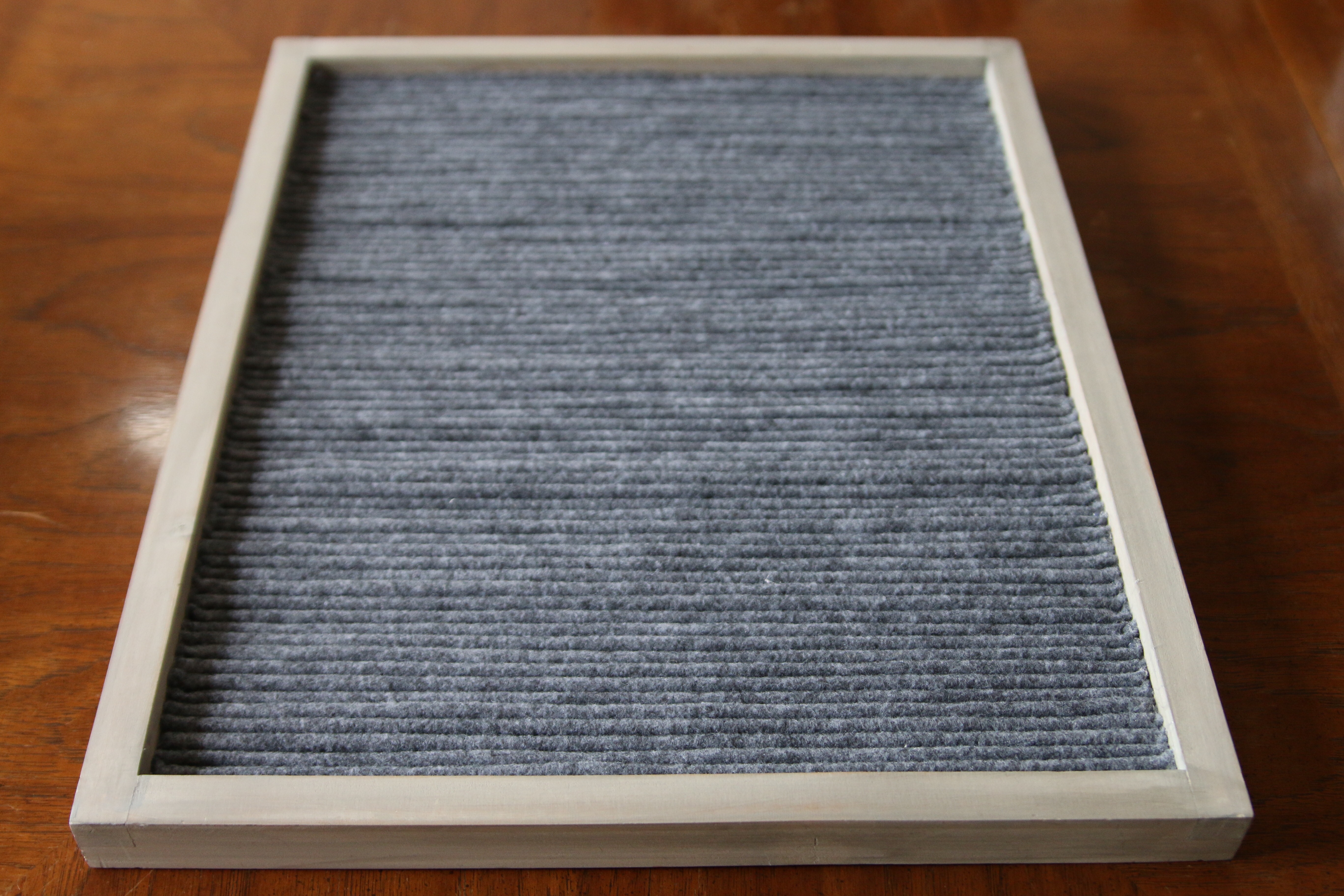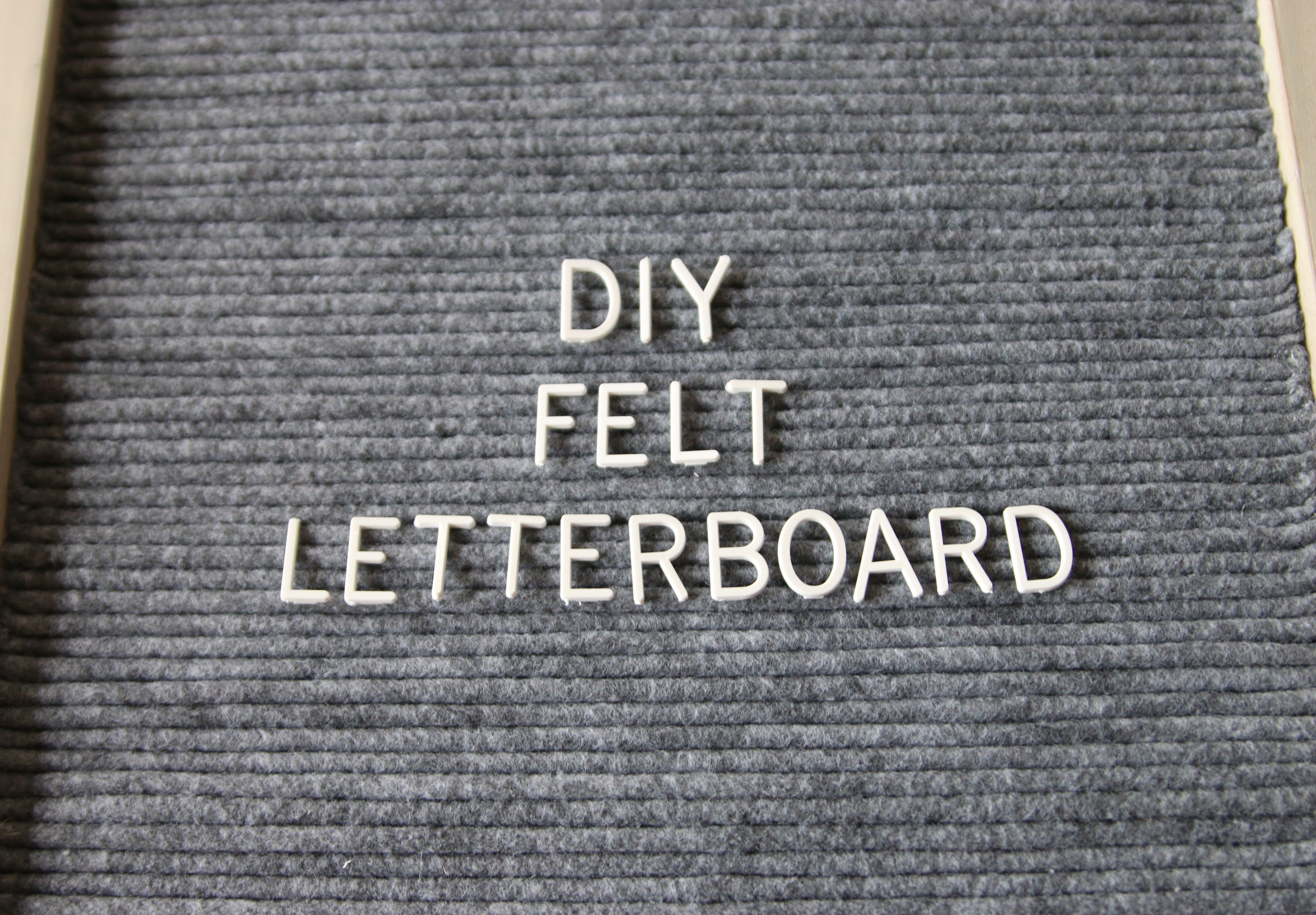 Then you add your letters and hang it up! The space between the mirror and the letter board is reserved for something special and I can't wait to show you! But for now it's just a blank spot on the wall.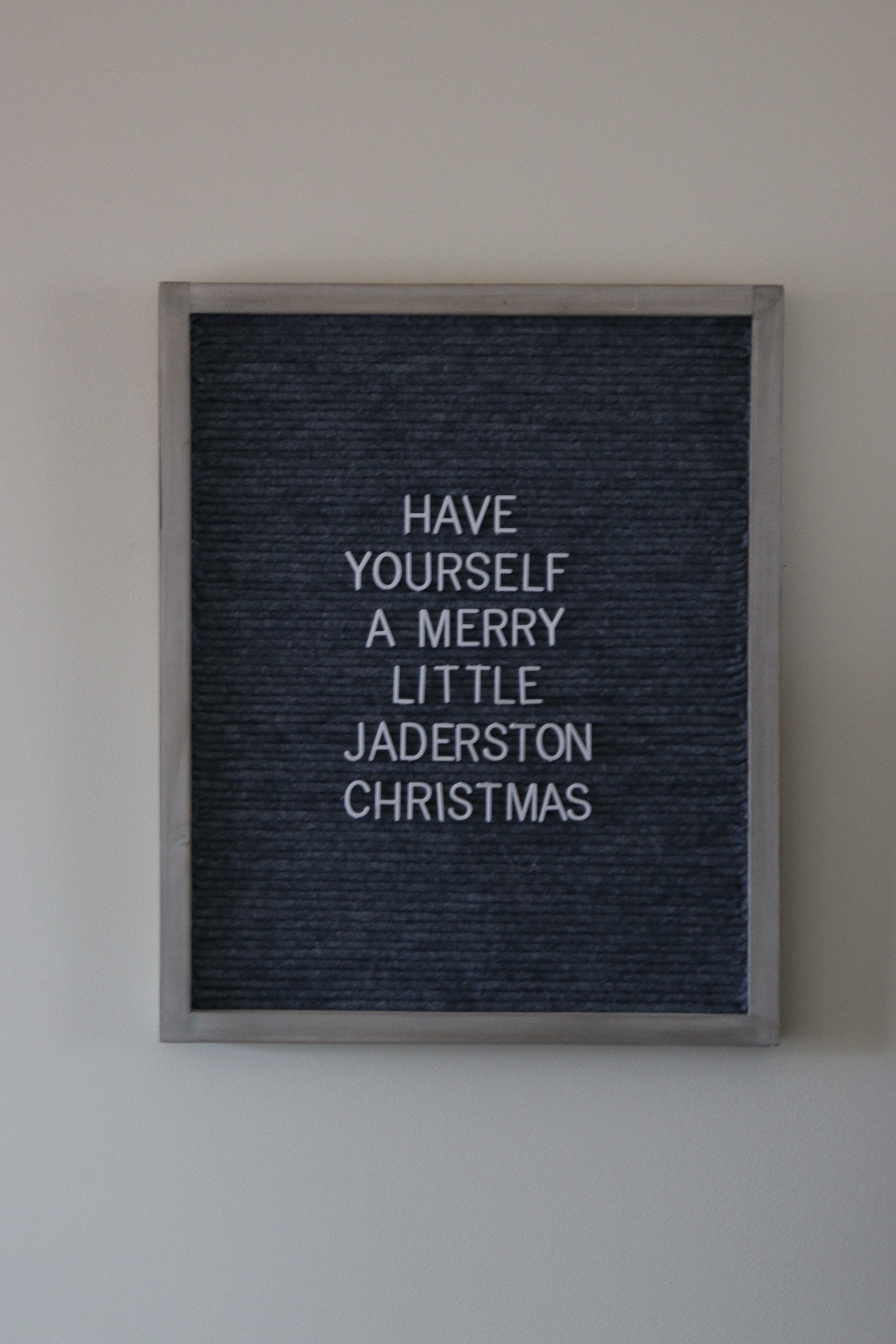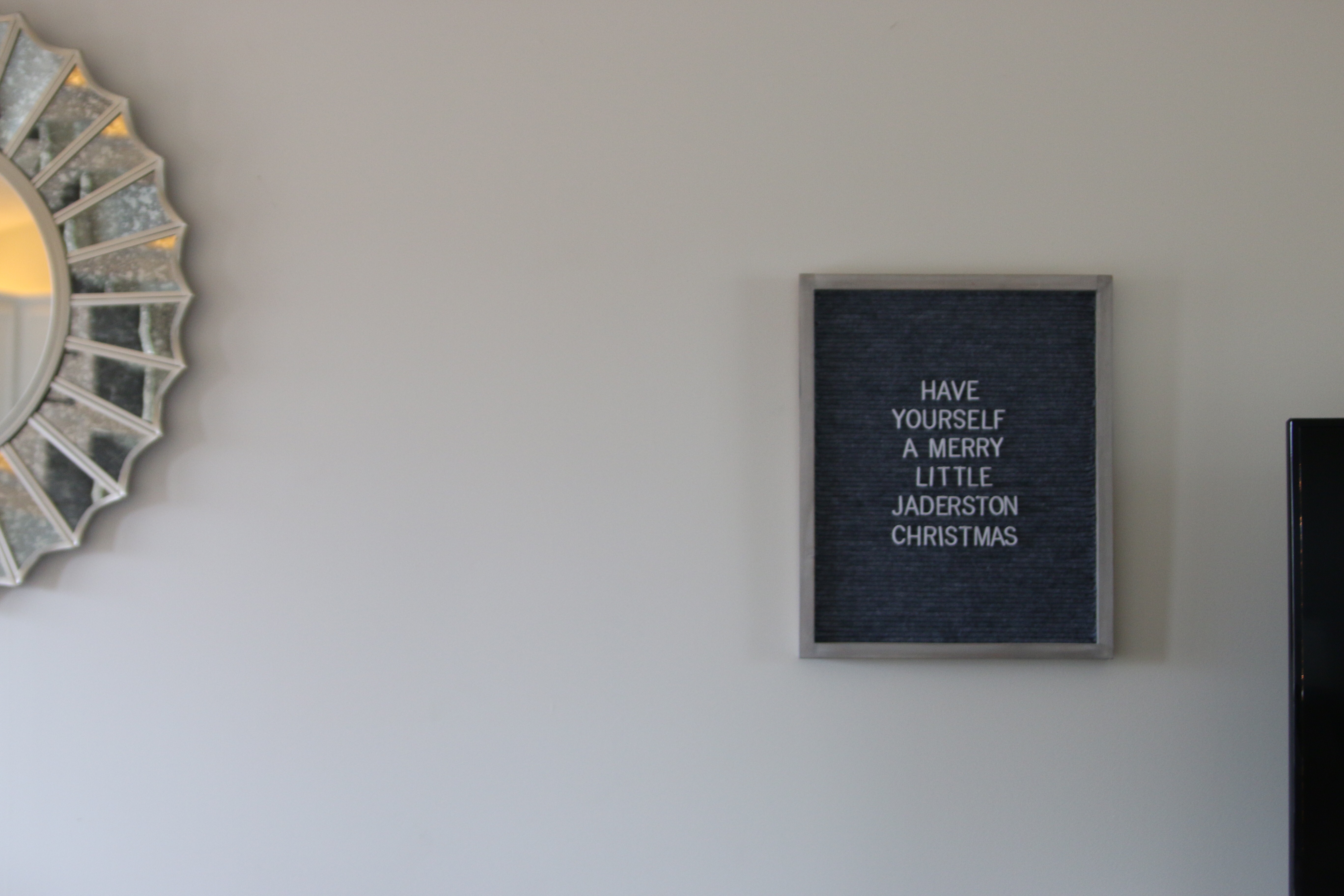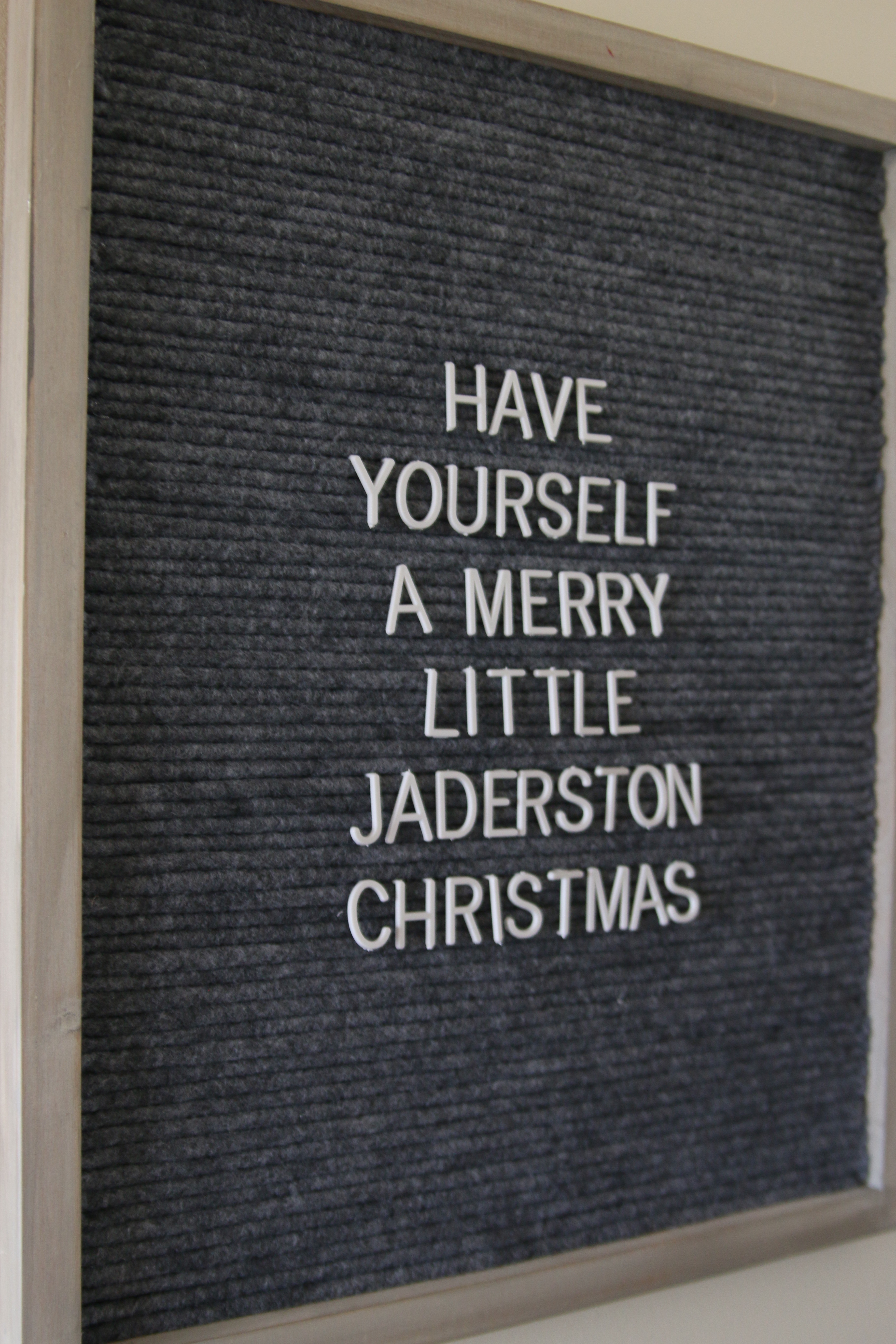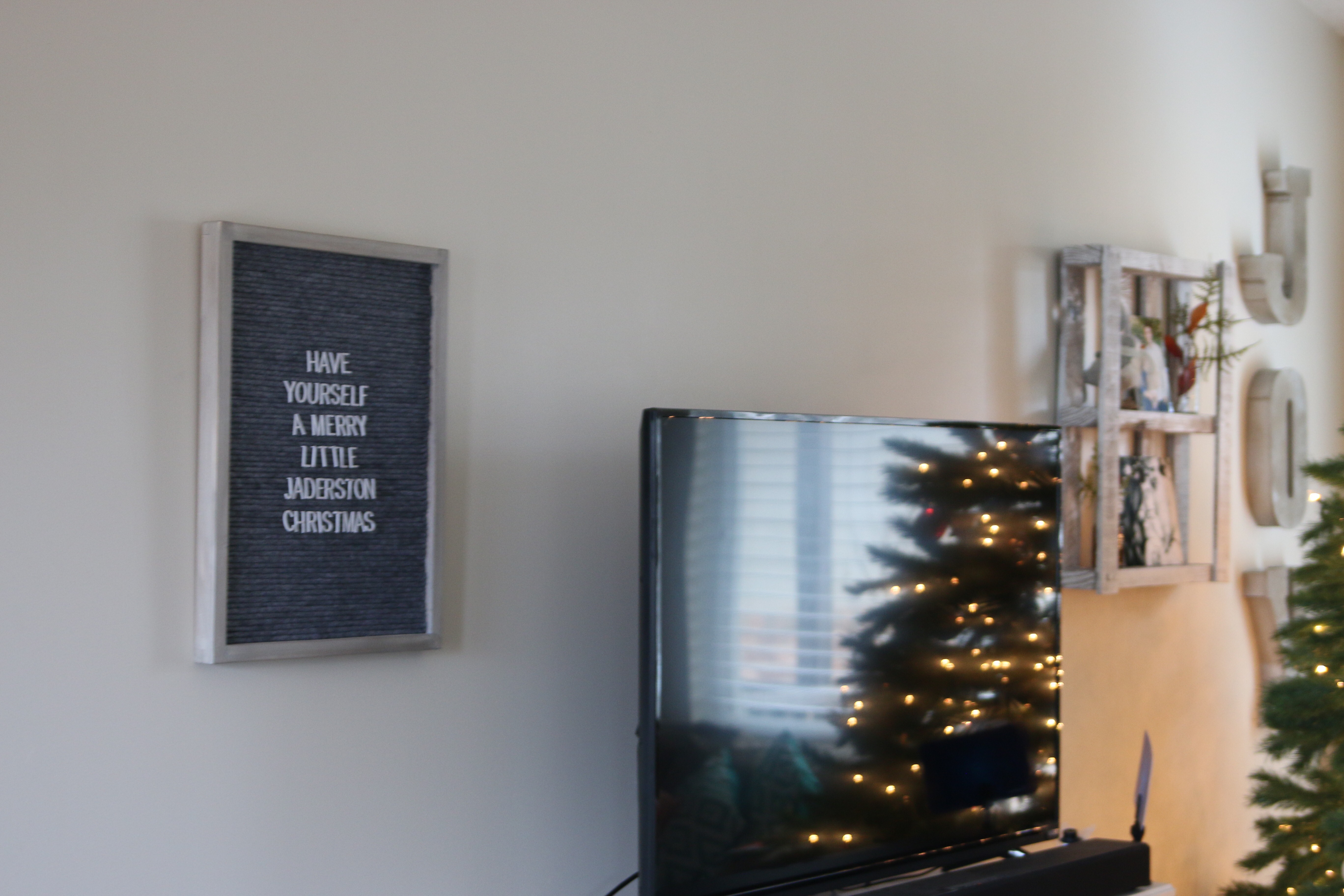 Oh and guess what? It cost me $40 and I could have saved more if I had bought a cheaper frame.
Is this something you think you could do on your own? I absolutely do! DIY is easy if you start small.. Plus you might end up saving a little money!