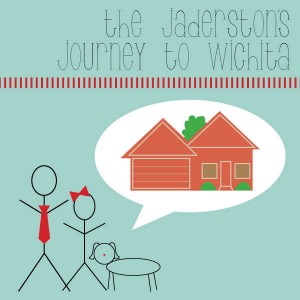 Day number 2 of house hunting took place again on a Saturday and this time Momma Scheer and the littlest sister joined us.
We walked through 2 houses we'd already seen (one of which we really loved) and 3 new houses.
Now, before we went on house hunt # 2 we tried to be as prepared as possible. We eliminated some houses throughout the week but really wanted to keep our options open as we approached our next weekend.
The type A personality embedded at the core of my being of course made a list.
A list of 11 houses that I thought were still on the table…
Then, on Thursday evening, Mike and I sat down and sifted through this list and eliminated the ones that were just not a good fit.
The second to last house on the list happened to be our house (that we're closing on TODAY). Mike hadn't seen it online yet – it was our first time looking at it together. I'm gonna be completely honest here and say it was newer than the other houses we had been looking at so in turn seemed a lot nicer. It was built 15 years later and had a lot of updates.
I warned Mike that I was really going to like this house if we decided to walk through because I'm drawn toward "updated" things. If I had to choose between a really nice old house and a really nice newer house – I'd choose newer even if everything else was comparable.
I was feeling really worried about this. I don't love that I like nice things, but it's just how it is I suppose. But no worries – as self conscious as I am about liking nice things – Mike liked it too! (AKA – need to stop being self conscious of liking nice things)
So the house hunt began again.
We walked through our house 2nd on that chilly Saturday morning. I was in love even before we walked in the door. Mike liked it right away too, but I think love is a little strong at this point. It had everything on our list (except a fireplace) and it was in a great neighborhood in a central location to everything we needed.
What We Learned on House Hunt #2
1. I act and speak purely on my emotions. For example, I loved the house before we even walked in the door because I FELT good about it. The house made me feel happy. Yes it had wonderful things and everything we wanted, but I loved it and tried to sway Mike to love it because I felt good about it.
2. Mike acts and speaks in reality. He thinks through everything and balances the bad against the good. So essentially? He compliments me perfectly.
We are still feeling so blessed to even have the opportunity to move to Wichita let alone being on a journey to homeownership. We walked away from day 2 almost confident that we had found "our future home".
And now, 4 weeks later, after an offer, multiple counter-offers, and a contract we are signing the documents to become homeowners!
Happy Tuesday!
Love, The Jaderstons
Follow us on Facebook
Follow us on Instagram
Follow us on Twitter
Follow us on Pinterest