Good Morning! Today I am linked up with April, Darci, Christina, and Natasha for Five on Friday!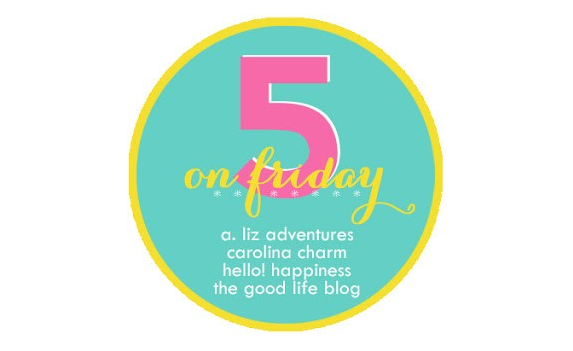 1. Happy Birthday, Mike!
Last Saturday was Mike's birthday! We unwrapped gifts, had a great meal at the Cracker Barrel, and enjoyed some SC basketball! Mike's favorite food is french toast and his favorite team is Sterling, so it was a good day. Sterling even gave us a win in OT.
I am so grateful for Mike's life and that I've been apart of it for almost five years. Another birthday, another year! It was so much fun spoiling him this year.
2. The Passion Planner and a new camera bag!
Last week I got the most fun mail! Over Christmas I won this great new camera bag from Copper River Bag Co. and my new planner arrived! I went a different route this year with my planner. I usually get an Erin Condren one, but there are so many options out there that I decided to try something new. Passion Planner is a kick starter company that makes planners that essentially help you keep track of your passions and your goals. So far I am enjoying it!
Anybody else really love relaxing and filling in a new planner?
3. Our week with Katie
We've had Katie (my littlest sis) all this week since my parents are out of town. We've had some really fun days and also some really sick days, but I wouldn't trade this time I get with her when my parents are gone. I think she had fun – even through the sickness.
4. Weekend at Camp
Two weekends ago we spent a few days out at Westminster Woods – the place where we met. It was a fun weekend with friends and the pups always have a blast. Alfie didn't love the ride out, his ears were tucked the whole time. But once we arrived and he got to hang out with Boo his day got a lot better.
5. Our Corner Updates
Did you see our house updates this week? DIY 3D letters and DIY Recycled sign + some easy decor!

Happy Friday!