Good Morning Friday! Today I am linked up with April, Darci, Christina, and Natasha for Five on Friday!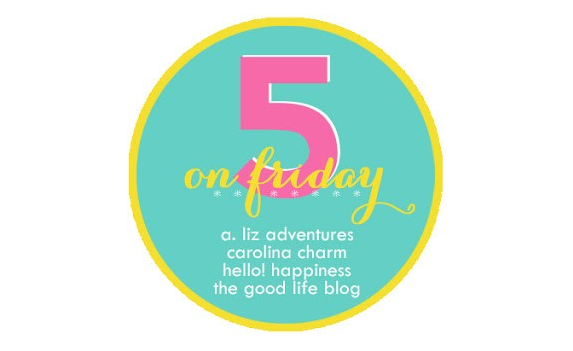 1. Family Photos
We took family photos a couple weeks ago. Thank goodness for sister in laws that know how to use a camera! She captured some truly beautiful photos of Mike, Alfred, and I – I'm of course teasing you because I won't be revealing all of them until our Christmas card is out the door but I will share one.
That's my brother in law in the back. This photo is a keeper and honestly I kinda love it enough to frame it! Also, the pup is literally looking right at the camera! This is the only one where he cooperated this well. But if you can't tell, our photo shoot was a lot of fun.
2. Apple Cider Donuts
Have you seen my apple cider donuts recipe yet? These take a lot of work, but they are so worth it when you try your first bite.
3. Thanksgiving Decor
If you've been following along, you know that I've been having this decoration life crisis… Well the crisis is feeling like much less of a burden and it is definitely reassuring that Fall decor can cover both Halloween and Thanksgiving. I haven't changed anything in the house yet. I plan on pulling out Christmas the week of Thanksgiving, but I did change my little chalkboard!
I'm still working on mastering my chalkboard handwriting skills and I'm disappointed in the quality of this chalkboard. The black is rubbing off when I try to write on it so it makes it very difficult to get anything to show up. Next month I will probably put a fresh coat of chalkboard paint on it and see if that helps. Bummer.
4. A Puppy Update
Wednesday was the anniversary of when we got Alfred. It was also my brother in laws birthday (Happy Birthday Matt!). So, we've officially had Alf for 2 years. When we were in Arizona he got to stay with his cousin Boo dog. He came home and went under the bed and only came out twice in 24 hours. Once to go outside and once to eat. I think he had fun.
5. A BIG Thanks!
Our facebook page hit 100 likes this week! I have been feeling so blessed by this little blog lately and 100 likes adds to that tremendously. It may not seem like a lot to some, but it feels like millions to me. So, thank you for the support and if you haven't hit like yet, maybe today is your day! CLICK HERE TO LIKE
You can also follow us on Bloglovin' to read all our newest blog updates in one place!
Happy Friday!