Well, cleaning out this rental has been a lot of work, but it's good work. My first project was cleaning up the grout in the bathroom. I heard a little rumor on Pinterest that grout is a tricky little guy to get clean – and the rumors were right. But luckily Pinterest did not fail me.
Cleaning Bathroom Grout
Here's what you'll need: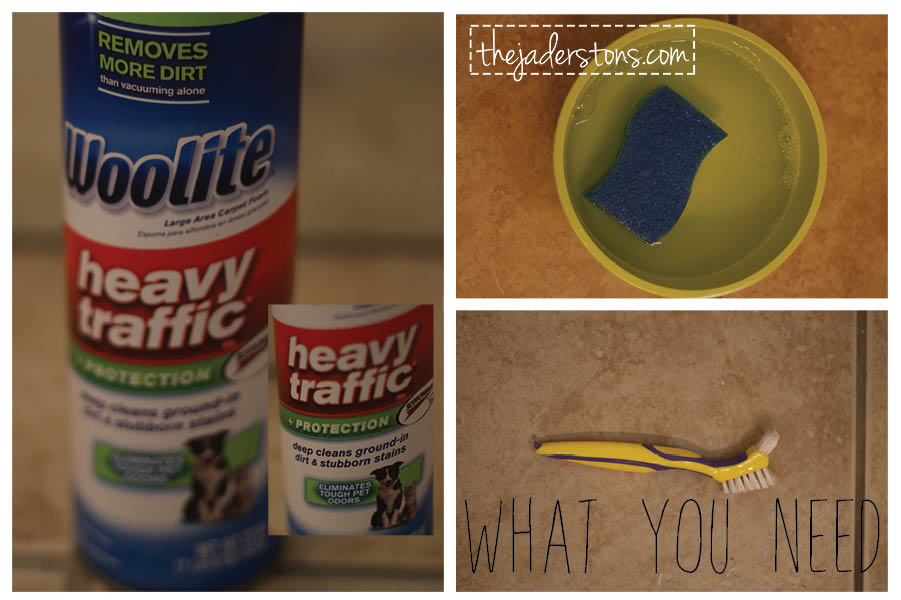 Yep, that's carpet cleaner. You can buy it at Walmart. It works like a charm. So here's how it works: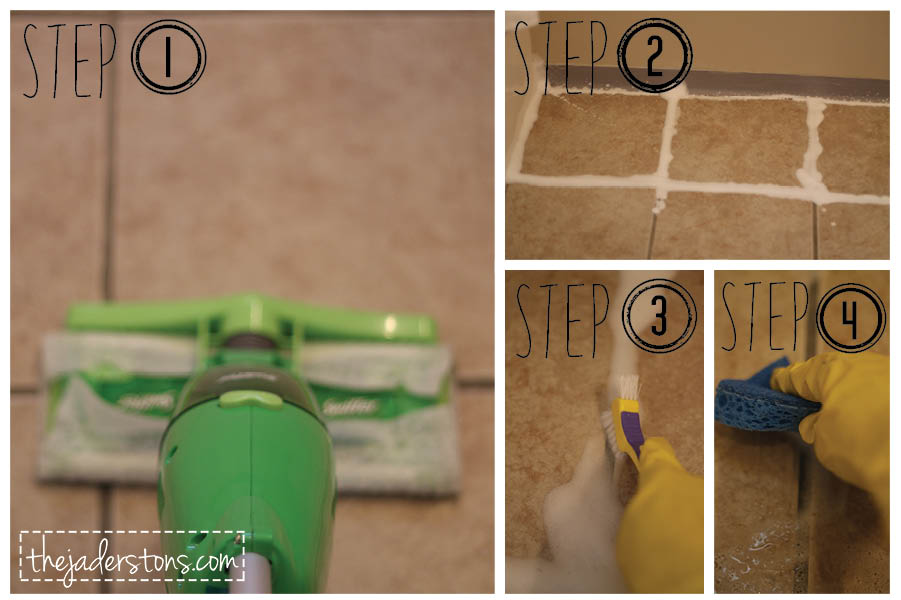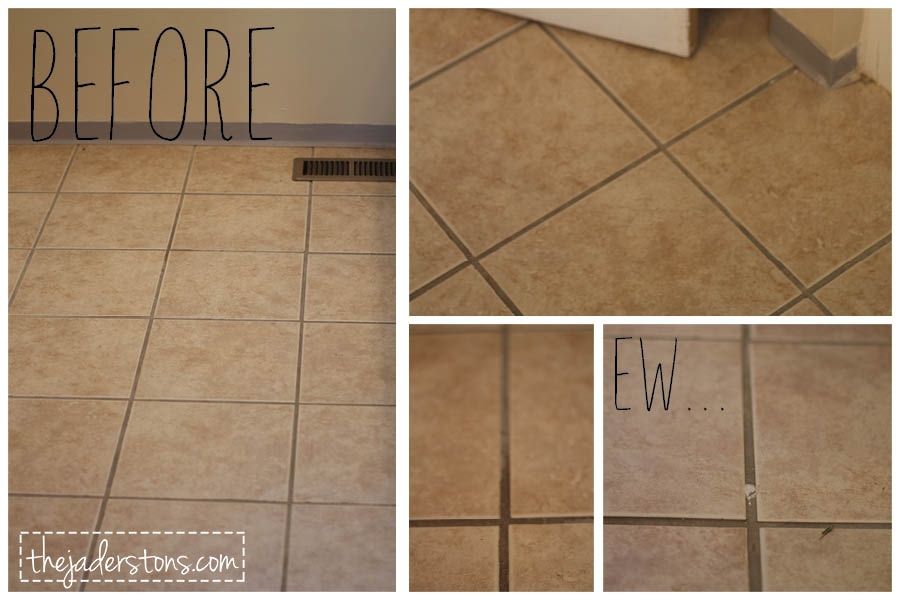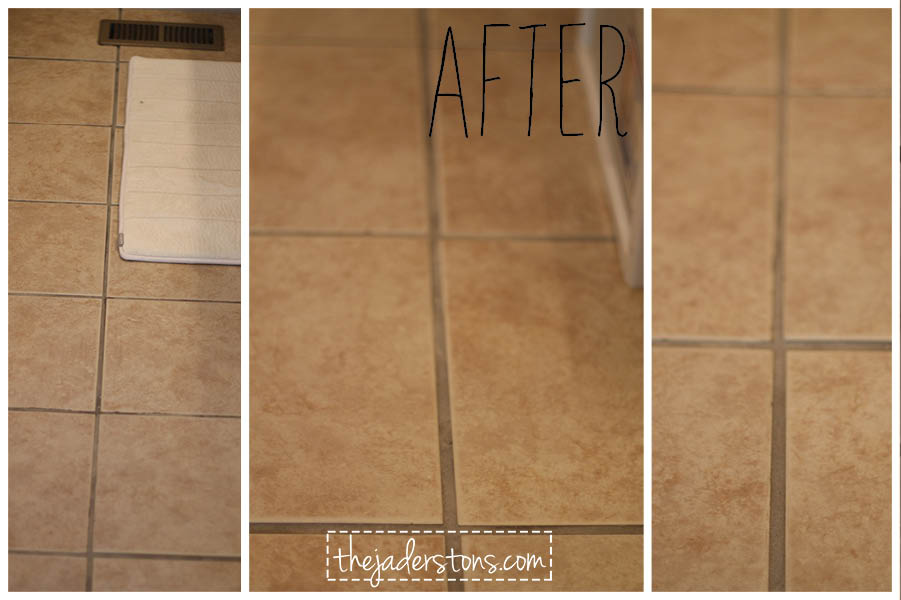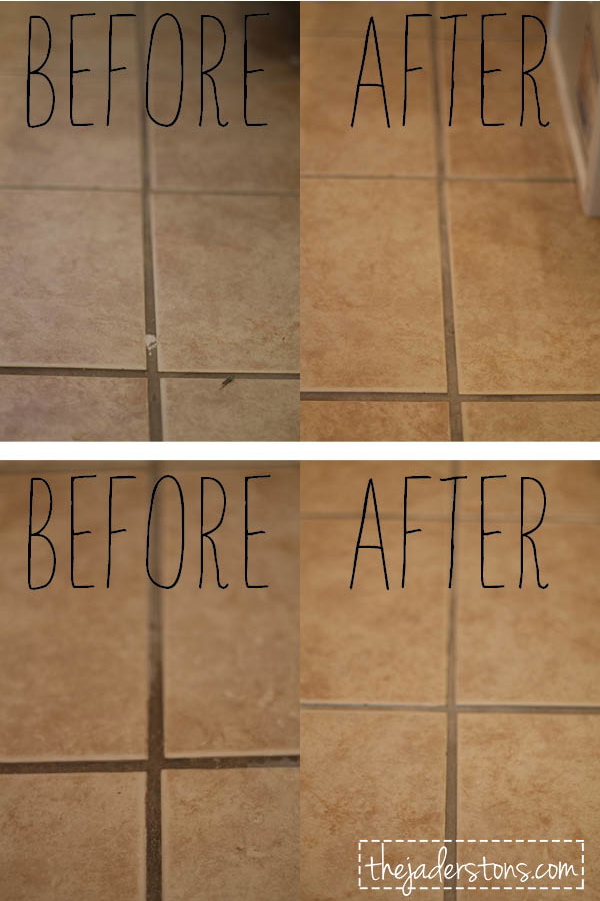 I'll be honest and warn you it's time consuming. This took me about 4 hours. After you apply the spray you should wait about 15 minutes to scrub it off. This is a crucial step.
But in the end it's so worth it. We've gotta get this rental cleaned up at some point. We owe that to our landlord.
Happy Cleaning!
Love, KJ