And this time I'm not talking about our blog domain…
Yep! The cat's out of the bag… We're MOVING!!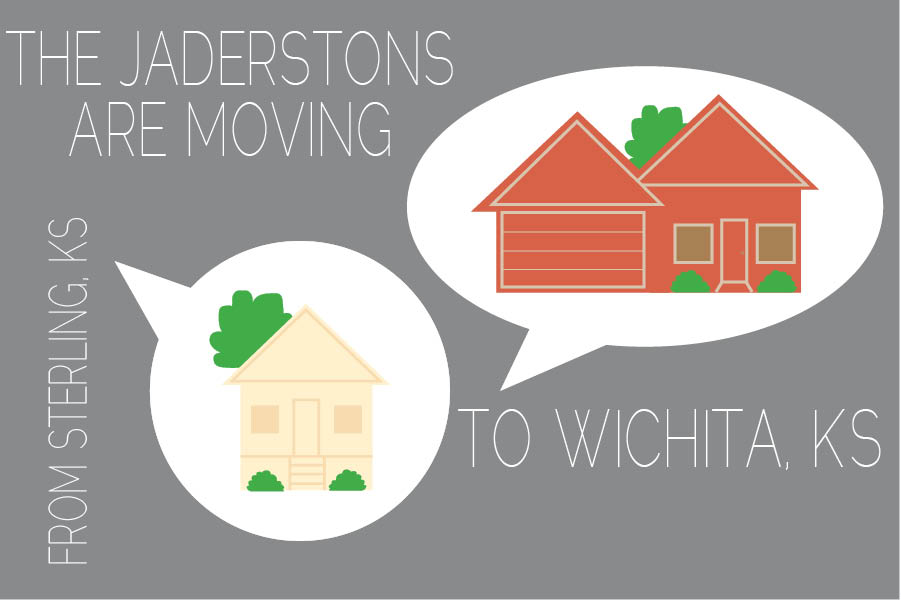 Oh yes, and other big news? We're buying a house!
We've been waiting to make this announcement until all things were in line. We wanted to make sure the appropriate people knew before we made the announcement public to the whole world via the WWW. We've known for awhile though. And I've been DYING to tell you guys. So much to say, explain, show, in so little time!
So why are we moving? It's because of my wonderful husband, Mike. He graduates in December with his undergraduate degree and he's accepted a position at a church in Wichita. It's been a long journey deciding whether or not to move/where to move to, but we feel confident that God has something wonderful planned for us in Wichita.
So, call this post #1 in this new "Journey to Wichita" series. Can't wait to fill you in on our new adventure!
Happy Monday!
The Jaderstons