…

We are on the last day of our 6 day trip to Arizona. We're pretty sad about our time in the sun being over, but also I kinda love the end of vacation. You get to go home and resettle into routine. It feels like a fresh start and I love a fresh start – plus I maybe got a little too much sun.. oops!

Dwayne was such a good baby this trip! He napped and slept great, his mood was great, and he was so much fun. We spent one afternoon at the pool with him and he LOVED the water. His favorite thing was probably playing with all the new "toys" at the house though. He's a curious little man.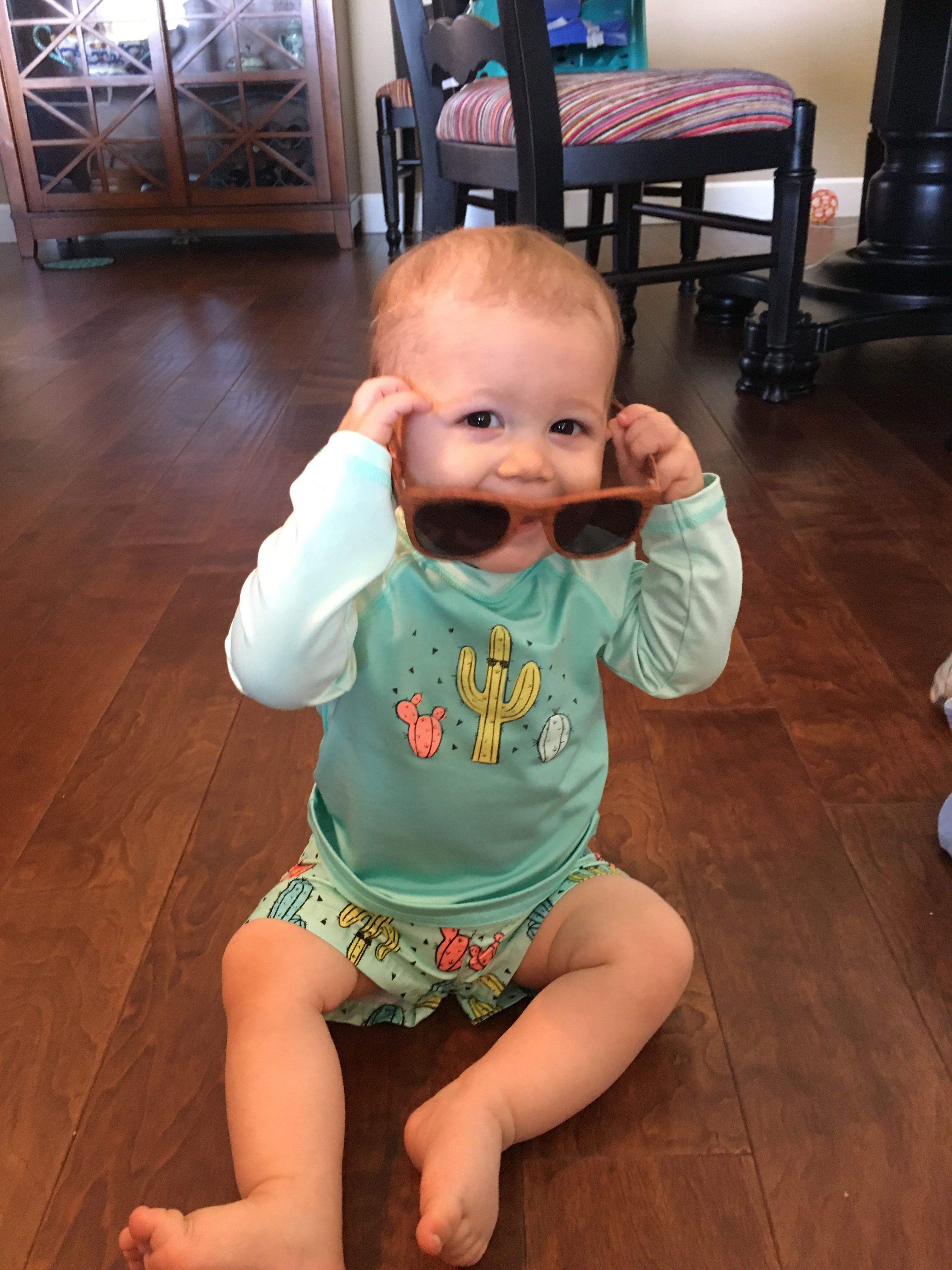 He turned 11 months old this trip so I'm excited to take his 11 month photos when we get home. He's all about the baby tricks right now which is fun.
We came to Arizona with both of Dwayne's sets of grandparents so there has been absolutely no shortage of love and attention for our boy.
Happy day, friends! And sorry about all the rain in Kansas. I think we're bringing the sun back with us!
Do you get excited (only a little) when vacation is over? I have a whole list of new habits I want to start.. here's to not letting myself down! Mike doesn't get excited about going home (not even a little) and I'm pretty sure he thinks I'm crazy for having these feelings!
Happy day, again!