For Halloween, my mom created the cutest and most dedicated costume for my littlest sister. She kept claiming that this could be her last costume she makes, so she had to make it
A W E S O M E. She successfully achieved "awesomeness" but I'm not sure I have the heart to tell her that she will be making more costumes for future grandbabies – because seriously – this costume was amazing.
Katie was a Minion for Halloween just like a lot of other 4th graders. Our family loves the Despicable Me movies so it was a perfect fit. It also helps that she is built just like a minion.
So, here is my recap of the minion costume and the step-by-step process my mom took to create this goodness.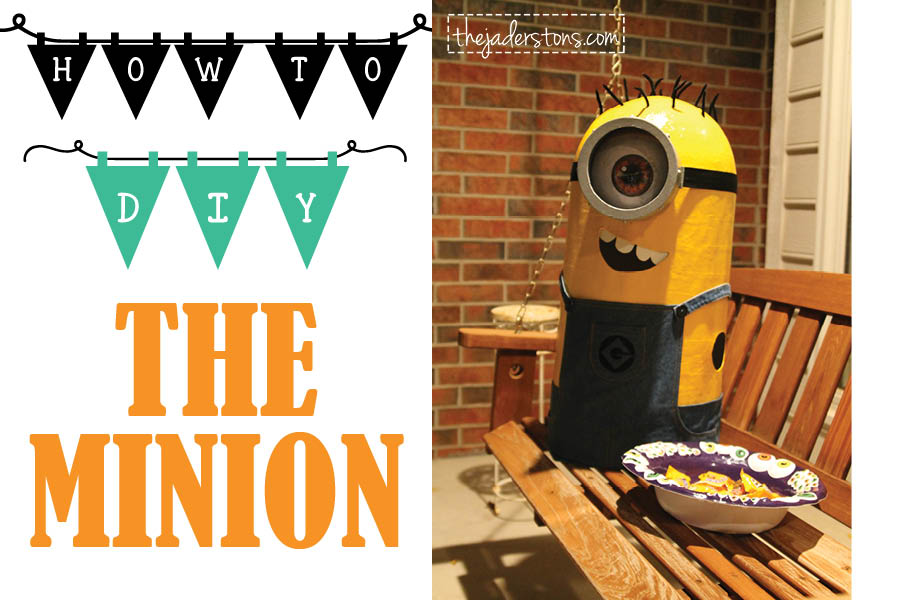 HOW TO CREATE AN AT HOME MINION
1. She started with paper mache.
They created the shape of the costume with a blown up beach ball (for the head) wrapped in poster board.
2. Cut out the holes for arms and the mouth. The mouth should be positioned at eye level so your minion can see. It might also help to have the arm wholes a little bit towards the front of the belly. This was a mistake we made – arm movement was very limited when it was all said and done.
3. Paint – Paint – Paint.
4. Create the eye ball. She used a box from Hobby Lobby and some 3D stickers that we painted silver. The actual eye ball was printed and folded and then printed and folded until it was perfect. I don't have the specific details of this part, but I have a feeling it doesn't need to be this complicated. A flat eye ball will work just fine.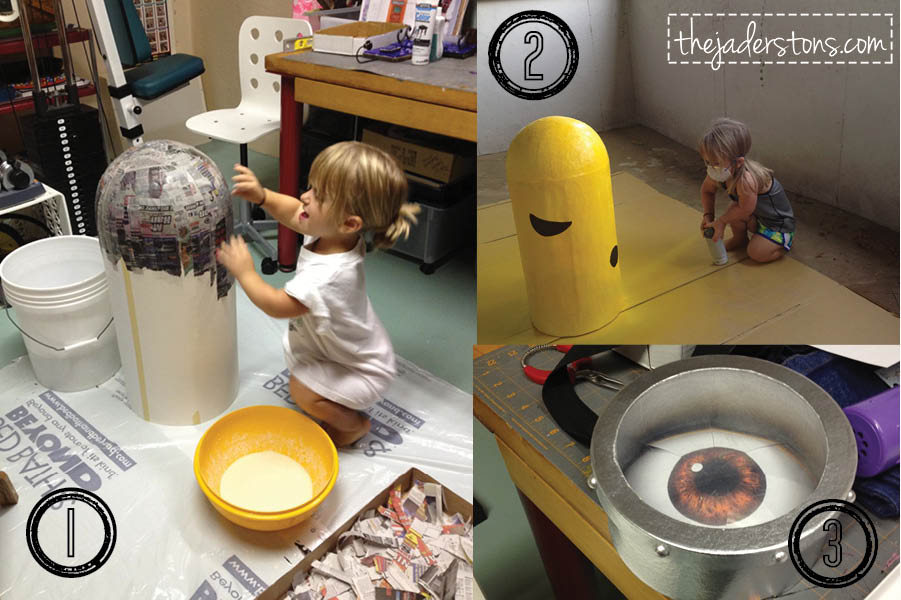 5. Attach the eyeball to a strap. She used a strap from an old bag that was never used.
6. Create the clothes. She used two old denim bags that weren't being used – she was very strategic with this part and again I don't know all the details. If you'd like to see details I could have her put something together for us – just let me know.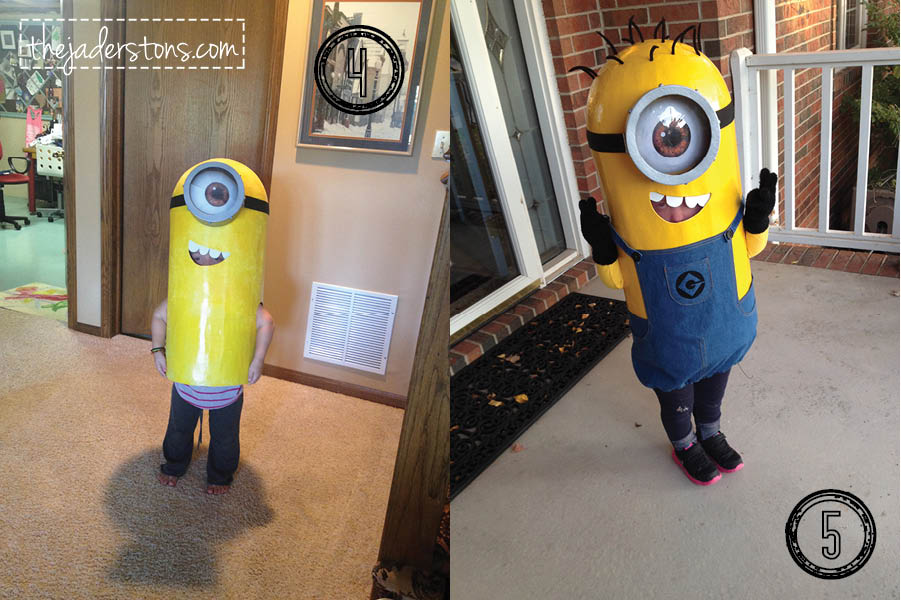 Katie wore a yellow shirt underneath, black leggings, and black gloves to pull the look together. We'll cherish this costume for many years to come.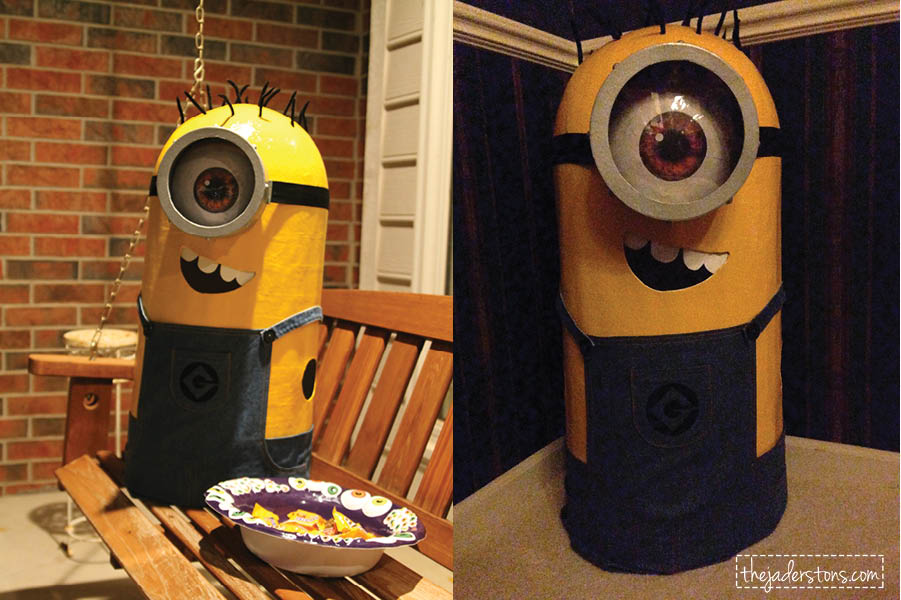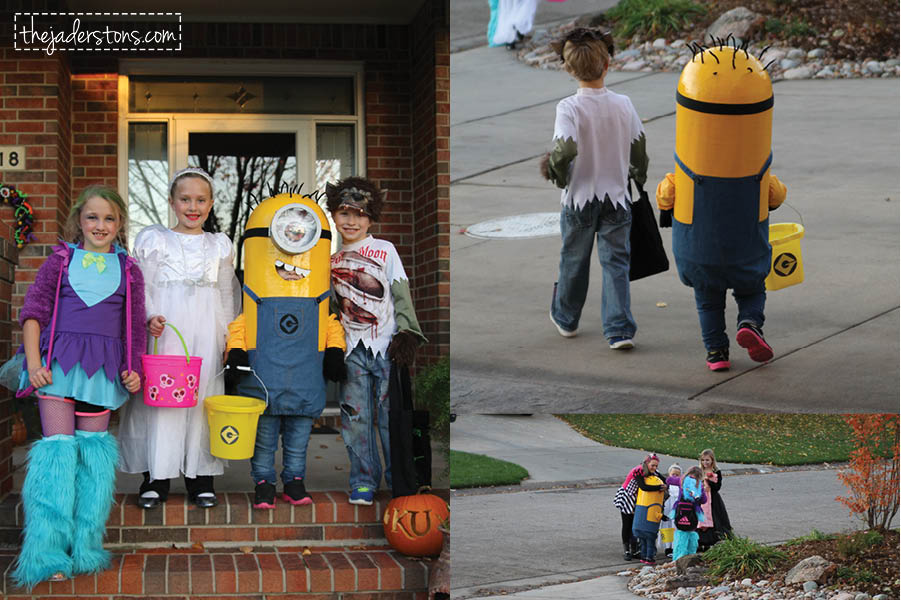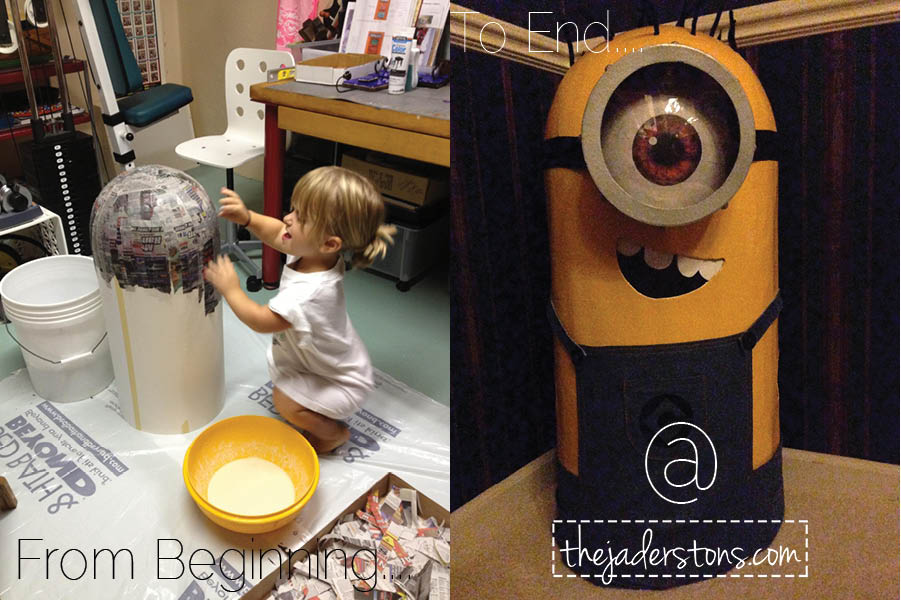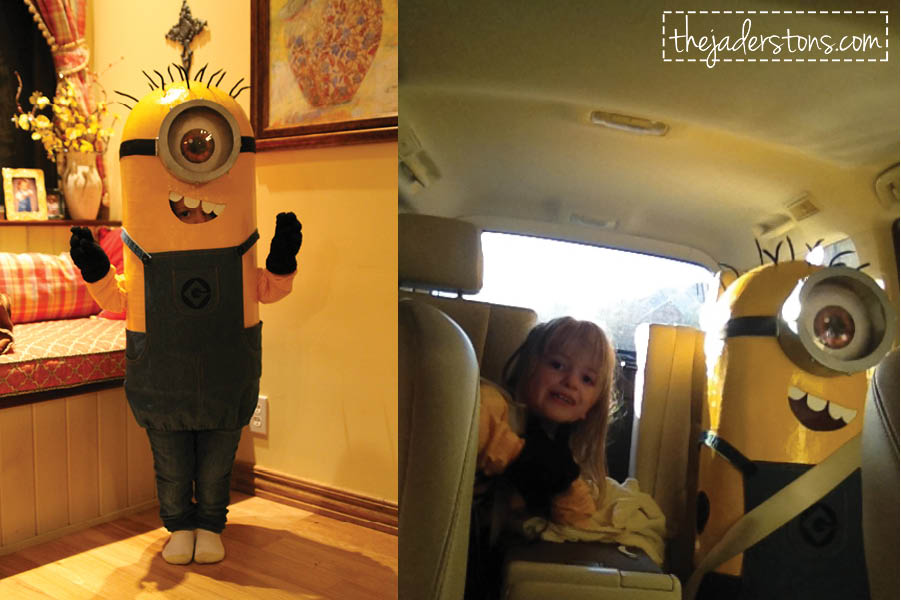 If you love this, pin it for next year! It was time consuming, but so worth it.
Happy Tuesday!