Good Morning Friday! Today I am linked up with April, Darci, Christina, and Natasha for Five on Friday!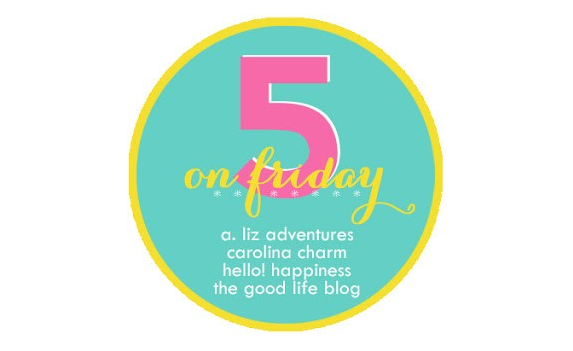 1. Pom Pom Garland
I have been working on something for our Christmas tree. I also think it will be super cute as a photo booth backdrop. But it is a much more daunting task than I expected. I've been making these pom poms. They're super cute and relatively easy but it takes a little while.
Aren't they fun? I plan on stringing them all together and wrapping them around the tree but right now I could only cover like 1/4th of the tree. Ha! And they kinda make a mess…
My method: wrap the yarn around my fingers and then tie together and cut. Then you have to trim trim trim to make it round.
2. Pom Pom Solution
I mentioned to my mom that I was having a tough time on these little poms. And she (of course) had a solution for me! Did you know they make perfect pom pom gadgets? Both sizes HERE and HERE (affiliate links).
They actually make the perfect pom poms!
It makes  it so much easier and it cuts off a little bit of time. Maybe now I am halfway through the tree?
3. Matching Brothers
I went into Mike's office the other day just to say hello and these funny brothers were wearing the same outfit in opposites!
They also are pretty funny when posing for photos.
4. The Alf
We've been keeping him cooped up with all the cold weather, but he's adjusted well. He spends most of his day sleeping with random bursts of energy.
5. Christmas Cards
Today and tomorrow are going to be the days of addressing envelopes (and probably a couple other projects) but it has been quite the process. More than half of my addresses were out of date! But Christmas cards are one of my favorite holiday traditions!
Happy Friday!